TO ORDER SPACE IS TO GIVE IT MEANING.
- Isamu Noguchi










Branagh homes are a dream realized. More specifically, your dream realized. We are the trusted guide that takes your vision and turns it into reality. Our approach to client homes is to walk with you through every element of the process and make it as stress-free and transparent as possible. Unique to the industry, Branagh is involved in all facets of your custom home; from design approvals to construction to customer service. With our expertise and extensive knowledge, we work tirelessly to ensure your tastes and ideas are brought forth.


AS MEMBERS
OF THE COMMUNITY
Our proudest moment is running into a past client who tells us they enjoy their home as much as they did 20 years ago. At Branagh, we thrive on fulfilling your dream, while maximizing the experience.
01

TRUSTED GUIDE

Branagh is far more than a general contractor, we are your trusted guide. We walk with you through every step of the process to make the right decisions to accomplish your goals.


02

PROACTIVE APPROACH

Our expert planning ensures that you're given adequate time to make the decision that is right for you. It also allows us to anticipate future issues, saving you from the stress and cost of unknowns.


03

THE DETAILS

No detail goes unnoticed. We want to understand how you will use the space to facilitate what is important to you. Pride of ownership is in the details.


04

THE RIGHT QUESTIONS

We present questions that others won't. The spaces where you gather are unique to you and we seek to understand how you live. Where will your Christmas tree go? Where do you enjoy your morning cup of coffee? Details in those spaces are where memories are made.


05

EXPERIENCE IS KEY

Our experience informs decisions about the highest grade materials and sub-contractors. This ensures your home will look and feel the same in 5-10 years as it does new.


06

SERVICE

Branagh's dedicated customer service department is proud to serve you after your home is complete. We believe great service doesn't stop once you've moved in, it extends to ensuring your family is taken care of.


01 / CUSTOM HOMES

J&J RANCH / ORINDA

It's Time! Orinda's J&J Ranch is a 13-lot subdivision with an incredible opportunity for clients to custom design and build their home. Set into one of the most majestic sites in the Orinda hills, J&J Ranch is truly a once in a lifetime opportunity. Learn more about home and lot sales at www.liveatJJRanch.com.


• 13 HOMESITES

• MT DIABLO VIEWS

• LOTS RANGING FROM 0.47 - 3.39 ACRES

• OPPORTUNITY TO DESIGN & BUILD CUSTOM

• NATURAL SETTING

• WALKABLE TO ELEMENTARY & HIGH SCHOOL

• INCREDIBLE PRIVACY

• LOT SALES BEGIN EARLY 2018
02 / CUSTOM HOMES

GARY / ALAMO

Gary is an extraordinary east-coast inspired family home with exquisite finishes and custom crafted details throughout. Completed in 2017, Gary is an inspiring blend of artfully designed features with comfortable family living.


• 4 BEDROOMS

• 4 FULL & 2 HALF BATHROOMS

• 6,500 SQUARE FEET

• 12,000 LINEAR FEET OF CUSTOM MILLWORK

• FOUR FIREPLACES

• CUSTOM DESIGNED HIS & HERS OFFICES

• PRIVATE DECK WITH OUTDOOR SHOWER OFF MASTER SUITE

• BEVOLO GAS LANTERN LIGHTING (HANDMADE FROM NEW ORLEANS)
03 / CUSTOM HOMES

FAIRMAYDEN / DANVILLE

Fairmayden is a stunning representation of contemporary design beautifully and expertly crafted within a warm and inviting space. Fairmayden was designed and built to create an exquisite space matching the client's needs and desires for their dream home.


• 4 BEDROOMS

• 3.5 BATHROOMS

• 3,814 SQUARE FEET

• WINE ROOM

• MIELE APPLIANCES

• MODERN CUSTOM CABINETRY THROUGHOUT

• SEAMLESS FINISHED WOOD AND MARBLE KITCHEN ISLAND COUNTER

• MARBLE FINISHED MASTER BATHROOM WITH LARGE CUSTOM SHOWER AND FREE-STANDING TUB

• LOGGIA WITH KITCHEN, FIREPLACE DINING
04 / CUSTOM HOMES

SOUTHWOOD / ORINDA

A marvel of details and intention, Southwood is an enchanting custom home. Designed in traditional hacienda style brings the outside in with walls of glass and an outdoor living spaces. Style specific selections include hand-painted tiles, iron light fixtures and custom finished wood trim.


• 4 BEDROOM

• 4.5 BATHROOMS

• 3,899 SQUARE FEET

• CUSTOM MILLWORK THROUGHOUT

• PUTTING GREEN

• GAME ROOM WITH FULL BUILT-IN BAR

• BI-FOLD GLASS WALL IN FAMILY ROOM

• HAND SCRAPED WALNUT HARDWOOD FLOORS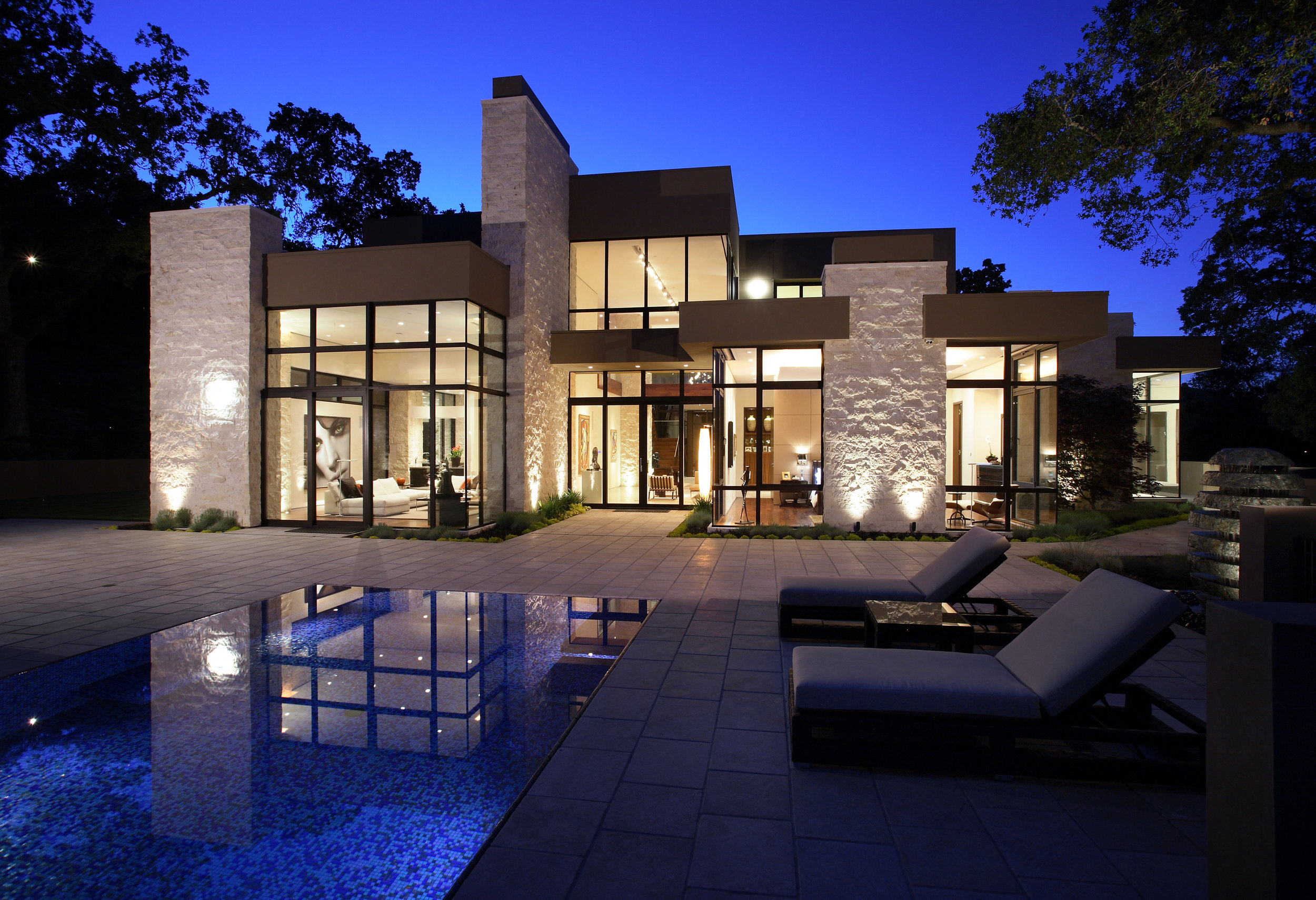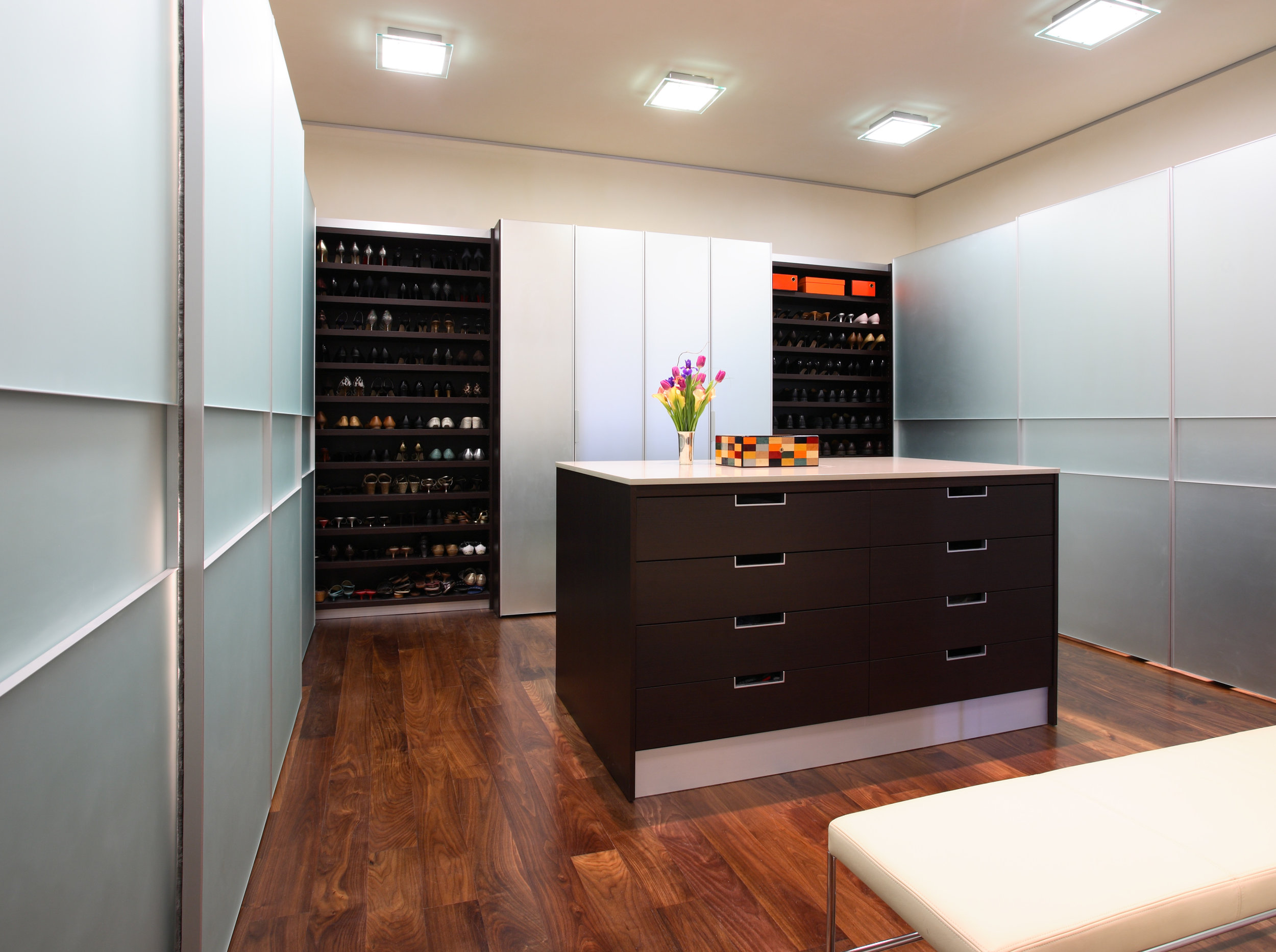 05 / CUSTOM HOMES

COUNTRY CLUB / ORINDA

Country Club is a modern stone and glass home built seamlessly into the landscape. Over four years of design and construction created a masterpiece of innovation and beauty. For the owners, four years created their dream home.


• 3 BEDROOMS

• 5 BATHROOMS

• 7,320 SQUARE FEET

• BASEMENT WINE STORAGE
/ TASTING ROOM

• TENNIS COURT

• BUNKERED DETACHED POOL HOUSE / IN-LAW UNIT

• INFINITY EDGE POOL

• ELEVATOR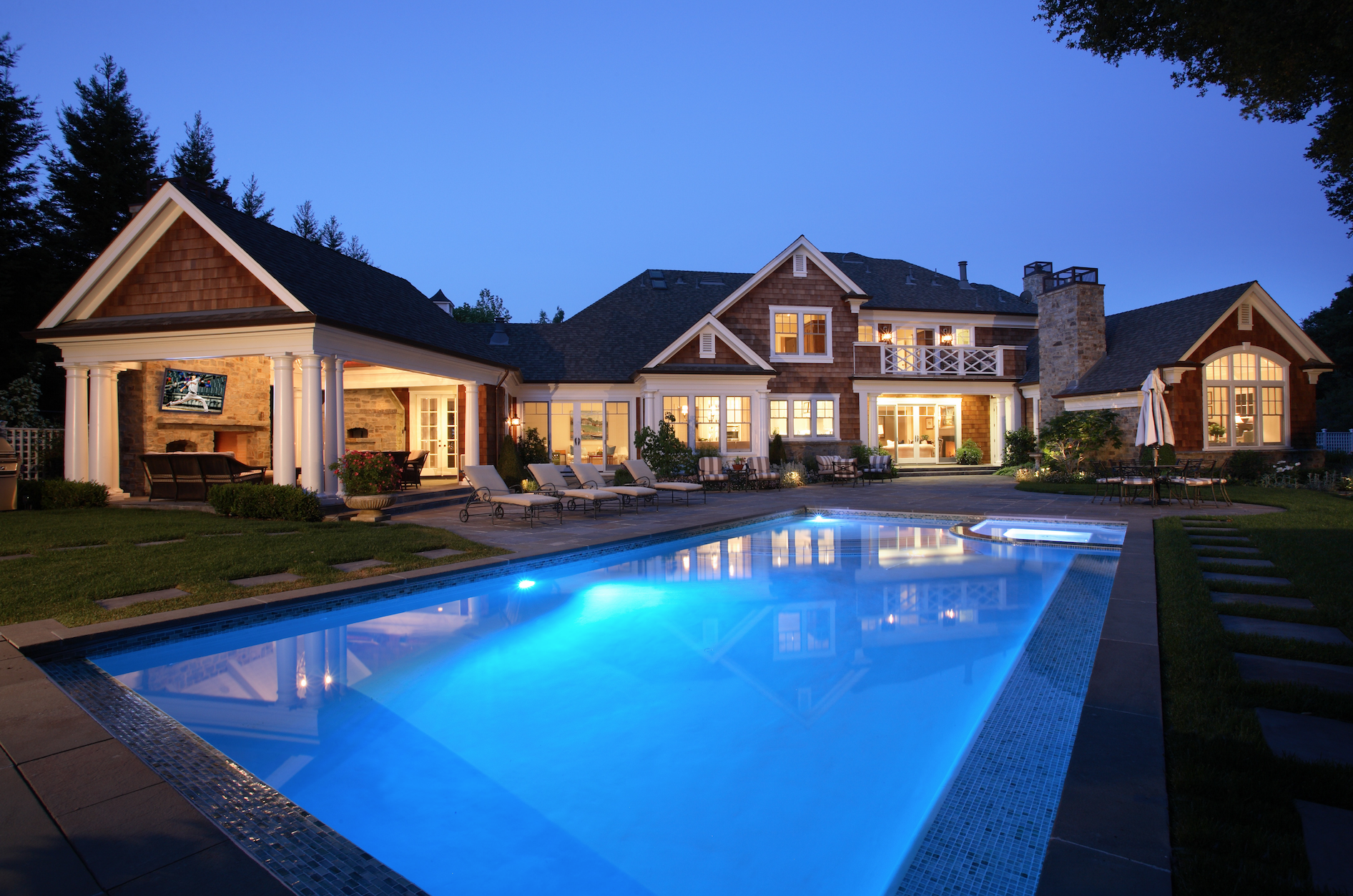 06 / CUSTOM HOMES

COSSO / LAFAYETTE

Cosso Court is an iconic Hamptons style home exuding sophistication and class. Sited on an incredible court location lot in Happy Valley, Cosso was designed for comfortable, luxury living both outside and in. No detail was left untouched creating this masterful piece of art.


• 5 BEDROOMS

• 5 BATHROOM, 2 POWDER ROOMS

• 6,502 SQUARE FEET

• LOGGIA WITH KITCHEN, FIREPLACE, PIZZA OVEN

• DETACHED GARAGE WITH IN-LAW UNIT

• CUSTOM DESIGNED CLUB ROOM/OFFICE

• BOCCE BALL COURT

• CUSTOM MILLWORK THROUGHOUT

• ELEVATOR

• BEVOLO GAS LANTERN LIGHTING (HAND MADE FROM NEW ORLEANS)
07 / CUSTOM HOMES

OAKRIDGE / DANVILLE

A chic farmhouse with contemporary design in Blackhawk, Oakridge is a magnificent family home. Classic styling, walls of glass and an attuned attention to bringing the outdoors in, this home was artfully designed to stand out as one-of-a-kind.


• 5 BEDROOMS

• 4.5 BATHROOMS

• 4,526 SQ. FT.

• CUSTOM MILLWORK THROUGHOUT

• HAND SELECTED WHITE FOX GRANITE COUNTER

• MARBLE FINISHED MASTER BATHROOM WITH FREE-STANDING TUB

• LOGGIA WITH GAS FIREPLACE

• RALPH LAUREN INDUSTRIAL STEEL LIGHT FIXTURES